Did you know there's a $5 entry fee if you visit the LA Fair before 5pm today? This year the fair has been going POP every week, with fun rides, delicious food and amazing vendors, such as EasyTurf at booth #4406 in building #4, located close to the main entrance.
This week marks the last week of the fair and there's no better time to head on out to Pomona, now that the weather is getting a bit cooler. Each day is an opportunity to explore what the fair has to offer and we've been busy, busy, busy with questions such as:
How long does it take to install artificial grass in my average-sized yard?
Is EasyTurf artificial grass pet-friendly?
My kids like to roll around and play in the backyard bare feet. Is your turf non-toxic?
Ok, I'm ready to transform my yard – how long will EasyTurf last?
I have a pool in my backyard, can I get EasyTurf installed around it?
Pavers are my thing, but it can get a little boring to look at. Can you design a pattern with pavers and artificial grass to give my space a bit of color?
How much is a putting green? I'd love one in my backyard! Who can I speak to about this?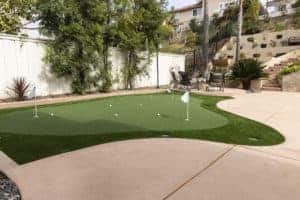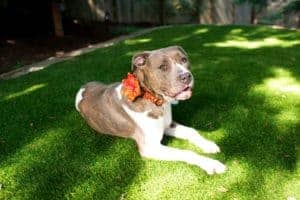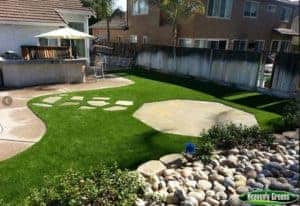 Can't make it out today? No problem! Some say the best part of the fair is the last weekend. which is right around the corner: September 20-22, 2019. So get that calendar out and plan your fun-filled days while you still can!
Thanks to all who have visited our booth in the past month. We love our customers and there's no better feeling than transforming a space that will bring you joy for years and years to come.